Julia Lennon (née Stanley) is John Lennon's mother. The song Julia was named after her.
Julia left her son in the hands of his aunt and uncle when he was a little boy. When john turned sixteen he and his mother rekindled their relationship.After four years with each other Julia was ran over and killed by a drunk police officer named Eric Clague, who was off duty. During their time together, Julia taught John how to play the banjo.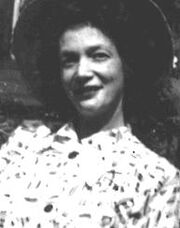 Ad blocker interference detected!
Wikia is a free-to-use site that makes money from advertising. We have a modified experience for viewers using ad blockers

Wikia is not accessible if you've made further modifications. Remove the custom ad blocker rule(s) and the page will load as expected.