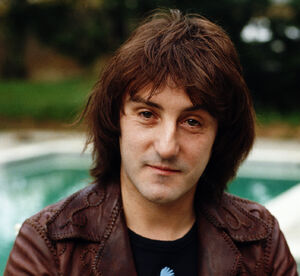 :
Not to be confused with Denny Seiwell.
Denny Laine, born Brian Frederick Arthur Hines, was (amongst several early group memberships) in the first (unsuccesful) professional incarnation of the English rock band The Moody Blues. After that he went on to be a member of Wings, a rock band formed by Paul McCartney and his wife Linda McCartney.
Ad blocker interference detected!
Wikia is a free-to-use site that makes money from advertising. We have a modified experience for viewers using ad blockers

Wikia is not accessible if you've made further modifications. Remove the custom ad blocker rule(s) and the page will load as expected.