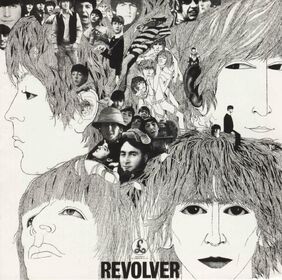 Revolver
is an album by the Beatles released in 1966. It consists of 14 tracks. It is considered revolutionary and has paved the way for new extremely experimential tracks, such as 
Strawberry Fields Forever
,
I Am The Walrus
, and even
Revolution 9
. Some of its most well-regarded tracks are 
Tomorrow Never Knows,
and 
Here, There and Everywhere
.
Pages in category "Songs on Revolver"
The following 7 pages are in this category, out of 7 total.
Ad blocker interference detected!
Wikia is a free-to-use site that makes money from advertising. We have a modified experience for viewers using ad blockers

Wikia is not accessible if you've made further modifications. Remove the custom ad blocker rule(s) and the page will load as expected.